Ok, so i thought i'd post a few pics of how OUR halloween ended up!

Tell us what you think!

James the Army General, Zach the Psychodelic Dead Goatboy, and Danielle the 70's Dead Diva!!!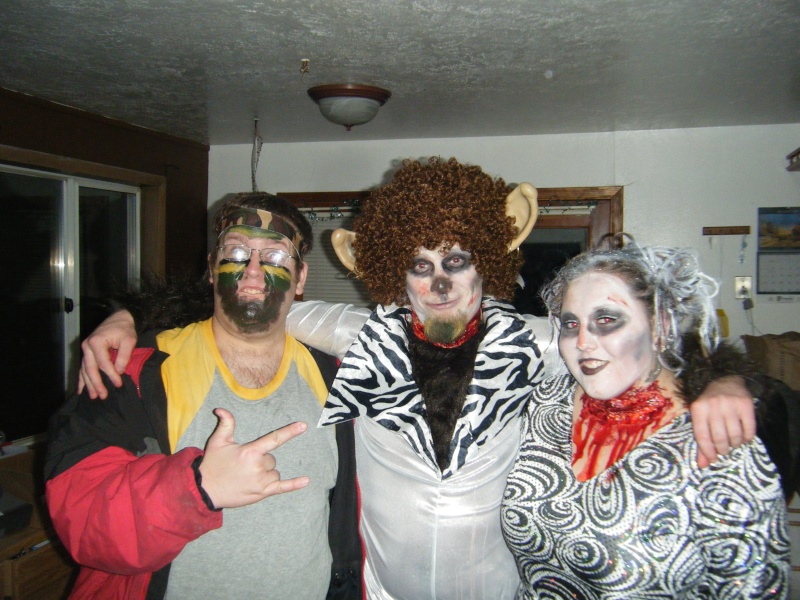 Gruesome eh?
We had matching slit throats! Pretty real looking eh?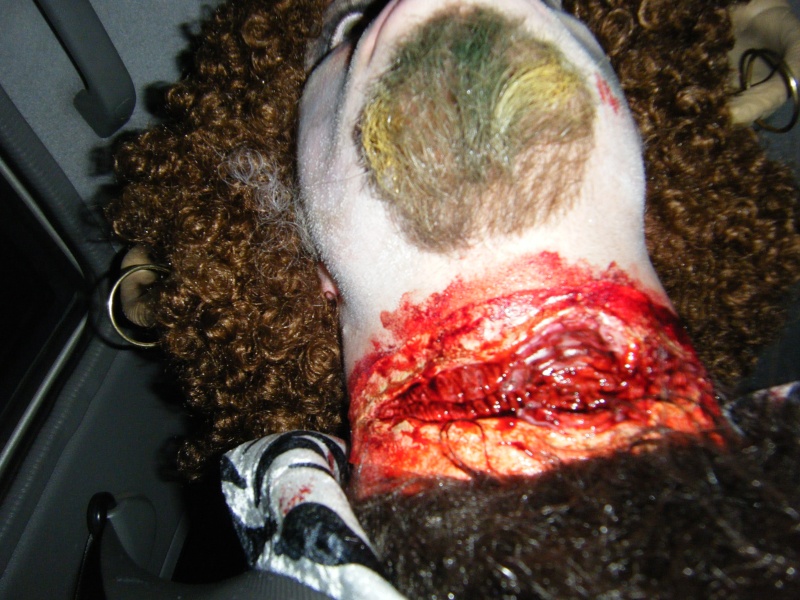 Uncle Todd was pretty scary looking too!